Parent Resources for Early Literacy
Eaton RESA recommends these resources be used to help at home with literacy. To download the full packets of information please select from the list below. For your convenience, we have also broken down these resources based on age level. Please navigate based on your child's age to find the best resources for continuing this work at home.
Early Learning Calendar
This calendar contains a variety of information related to preparing children for success in kindergarten, what children will be learning in kindergarten and fun things you can do together from birth to develop and support children's skills!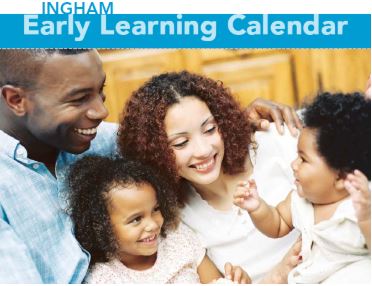 Family Literacy Calendar for K-1
This calendar was developed in order to give families some information and guidance on how you can help children be prepared to succeed in kindergarten and first grade.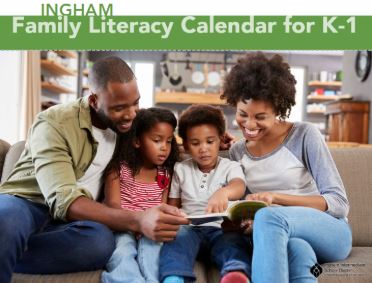 Family Literacy Calendar for K-1 - Additional Languages
Early Learning Calendar - Additional Languages
Presentations for Parents
Resources for Birth to Age 2

Reading Tips for Parents of Babies
Reading Rockets

Reading Tips for Parents of Toddlers
Reading Rockets



A Child Becomes a Reader - Birth to Age 2 (5 Pages)
National Institute for Literacy

Reading Tips for Parents of Preschoolers
Reading Rockets



A Child Becomes a Reader - Ages 3 to 4 (8 Pages)
National Institute for Literacy
Resources for Kindergarten