Career and Technical Education
Click the button to APPLY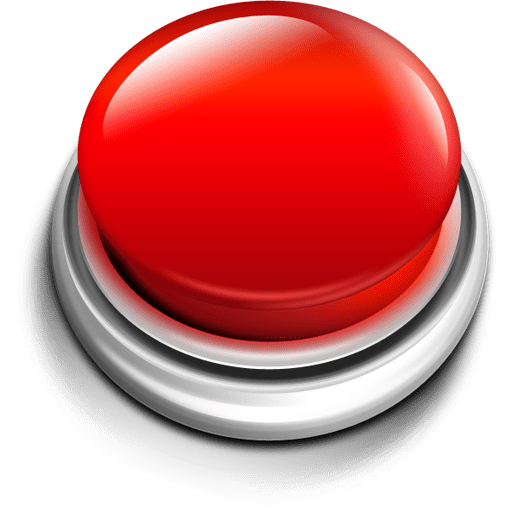 for the Career Prep Center!
Live Zoom Links for Program Tours

(Start Time 8:15am)

Tuesday, November 3rd

EMIT Week 1: Mechatronics & Robotics, Mechanical Engineering & Manufacturing
https://zoom.us/j/94911444286
Tuesday, November 10th
EMIT Week 2: Automotive Technology, Welding Technology, Heavy Equipment Operation & Repair
https://zoom.us/j/93054117437
Tuesday, November 17th
BMMT: Business Academy, Computer Security, Game Design & Programming, Insurance & Risk Management
https://zoom.us/j/95089249785
Tuesday, December 1st
Human Services: Criminal Justice, Law Enforcement
https://zoom.us/j/96212057609
Tuesday, December 8th
Arts & Communication and Natural Resources: Digital Media & Design, Animal Science & Zoo Management
https://zoom.us/j/97107922973
Tuesday, December 15th
Health Sciences: Health Technology, Sports Medicine
https://zoom.us/j/99406860222
The Career Preparation Center and Eaton RESA have partnered with LCC for over 40 years to offer career preparation programs to area high school students.
The Career Preparation Center (CPC) is situated on the west and downtown campuses of Lansing Community College. Our office is located in Room M104 of the Lansing Community College West Campus. In this section, you can find information on programs, staffing, and the many other services that Eaton RESA provides.
Fourteen programs are located at Lansing Community College. Our "off campus" programs include Heavy Equipment at AIS Construction Company in Lansing, Animal Science and Zoo Management at Potter Park Zoo in Lansing, Insurance & Risk Management offered at Farm Bureau Insurance in Lansing, and Business Academy and Game Design & Programming Academy, offered at Davenport University in Lansing.
Students will learn a transferable skill, earn high school credit, and have an opportunity to earn actual college credit upon completion of the program. Successful graduates of our programs found employment in their program area, entered into an apprenticeship program, continued at LCC to earn an Associate's Degree, or transferred to a university to continue their education. To get started, talk to your High School Counselor.
2020-2021 Career Preparation Center Enrollment Information and Forms (CLICK "+" SIGN)
Career Preparation Center Program List
Explore the Possibilities. Fast Track your Future.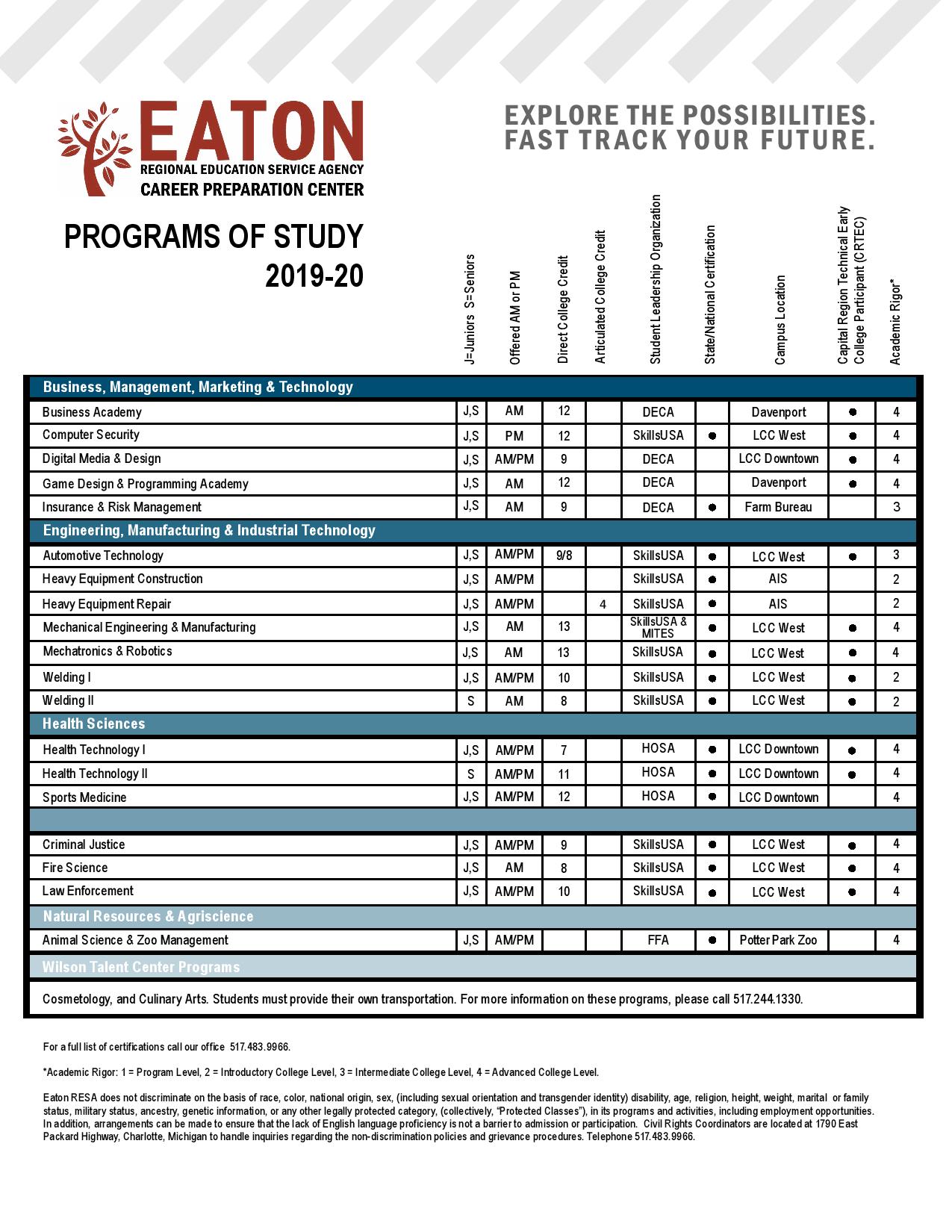 Download the

Career Prep Center Program Listing.
Additional Resources for Students & Parents
Program & District Contacts
MaryEllen
Brocklehurst
517.483.1323
mbrocklehurst@eatonresa.org
Programs:
Auto Technology (AM/PM)
Heavy Equipment Operation & Repair (AM/PM) - 4 sections
Welding – 1 st Year (AM/PM)
Welding – 2 nd Year (AM)
CTSO: Skills USA
Specials: Non-Traditional

Jenn

Grantham

517.483.1334
jgrantham@eatonresa.org

Programs:
Criminal Justice (AM/PM)
Criminal Justice/Law II (AM)
Law Enforcement (PM)
Mechatronics & Robotics (AM)
Mechanical Engineering & Manufacturing (AM)
Specials: NTHS
Margo
Hazelman
517.483.9615
mhazelman@eatonresa.org

Programs:
Capital Region Technical Early College (CRTEC)
Specials: Assessments, CTEIS, TRAC
Career Development Coordinators
Peg Denman
517.663.5200
pdenman@eatonresa.org
Schools: Eaton Rapids & Maple Valley

Kristin
Dykstra
517.925.5419
kdykstra@eatonresa.org
Schools: Grand Ledge


Lorin

Stewart

517.541.5626
lstewart@eatonresa.org
Schools: Charlotte & Potterville
Marina
McCullen
517.483.1331
mmccullen@eatonresa.org

Programs:
Digital Media & Design (AM/PM)
Health Technology (AM/PM) – four sections
Health Technology II (AM/PM)
Sports Medicine (AM/PM)
CTSO: HOSA

Emma
McGlocklin
517.483.1369
emcglocklin@eatonresa.org

Specials: Accuplacer, CTEIS, Enrollment, Orientation (LCC), Scholarships, Scholarship/Financial Aid, Visitations
Marcee
Theisen
517.367.8209
mtheisen@eatonresa.org

Programs:
Animal Science & Zoo Management (AM/PM)
Computer Security (AM)
Business Academy (AM)
Game Design & Programming (AM)
Insurance & Risk Management (AM)
CTSO: DECA