Career Development Services
Why Career Readiness Matters for K-12 Students
Career Development for Elementary Students
100 Kids Tell Us What They Want to Be When They Grow Up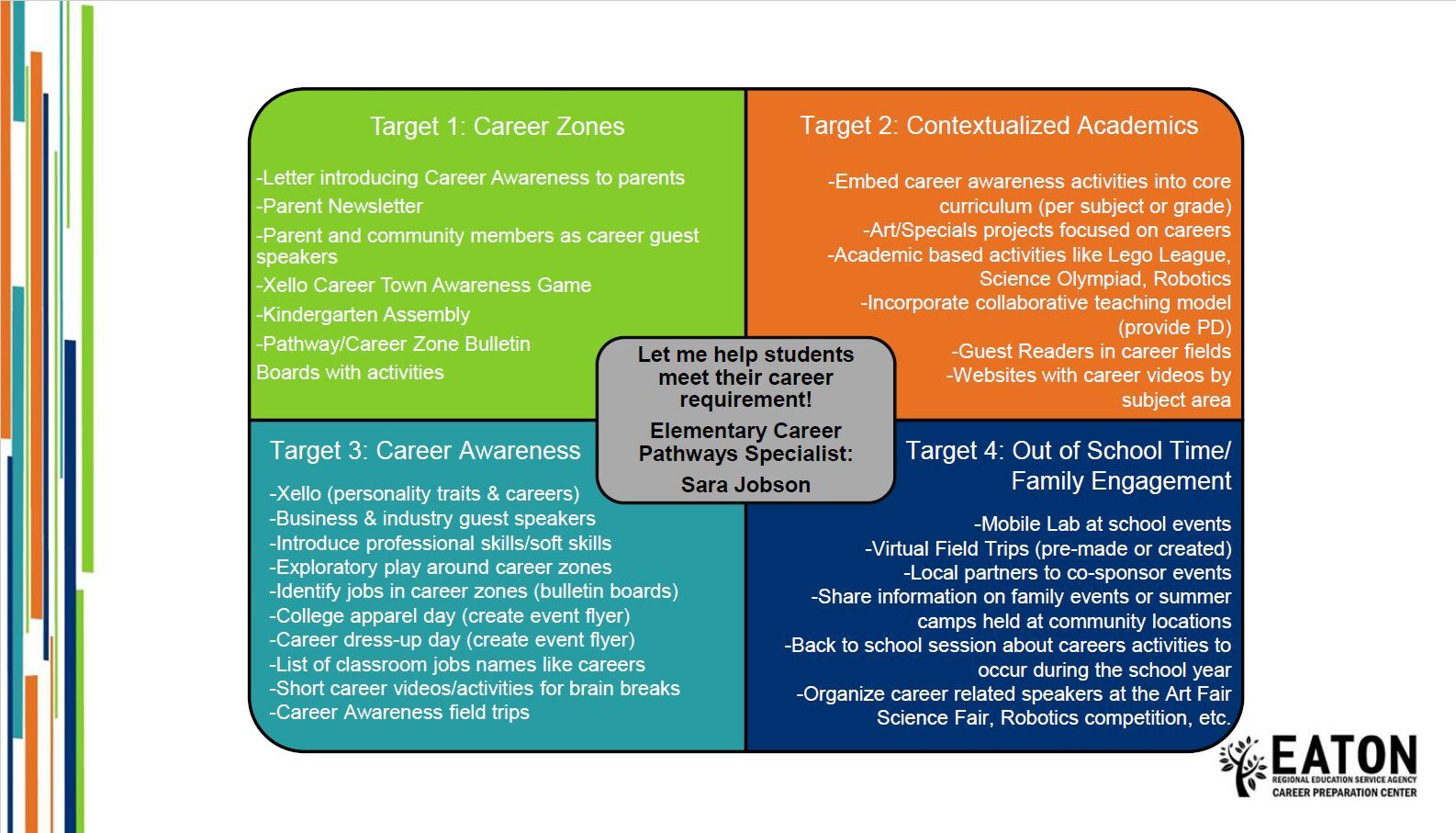 Career Development for Middle & High School Students
Xello: Make Every Student Future Ready!
What is an

EDP

? Why is it used?
Educational Development Plan (EDP): A document showing a student's current interests, abilities, and career pathways. It is used to explore careers through the lens of each student's individual interests, skills, and goals.
Eaton RESA uses Xello, an online platform, to facilitate the EDP process for students in grades 7-12. Career exploration, specifically EDP completion, is part of Eaton RESA's mission statement and Eaton RESA has a goal of 95% of all county students completing the EDP process.
Components of the EDP Process:
Interest Inventory
Personality Style Inventory
Skills Lab Inventory
Entry of Personal Interests, Skills, Activities, and Goals
Talent Portfolio