Student Support Matters
"Student Support Matters" is a joint wellness campaign initiated by Eaton County Substance Awareness Advisory Group (ECSAAG), Eaton Rapids Health Alliance (ERHA) and Eaton Regional Education Service Agency (ERESA). The intention behind the project is to give health professionals, therapists, school staff, community agencies, faith leaders and other human service professionals referral resources that promote student wellness. For more comprehensive information, please visit our

comprehensive community health guide.
In addition to Eaton RESA, this project is supported by: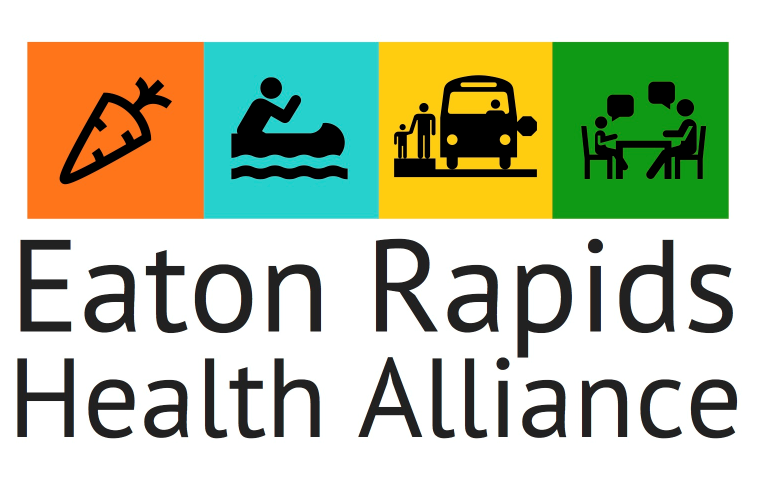 Positive Parenting
Treat youth the way you want to be treated, with respect. Tell your children what you are doing and why. Give them advance notice, for instance, when there will be a change in activities. "We will be leaving in 10 minutes, and you will need to set aside your game and be ready to go with your bag packed."
Empathize
Put yourself in your children's shoes. Understand things from their perspectives. For example, if your child doesn't share, it doesn't automatically mean he is selfish. It could mean he thinks his toy or video game won't be returned to him.
Autonomy
Give your child or teen freedom within limits so she feels like she has some autonomy over her life yet still within boundaries. For example, the limit might be she gets 30 minutes of free screen time. The freedom is she gets to choose from an approved number of apps, shows or games.
Consequences
Instill discipline through logical and natural consequences. For example, the logical consequence of a child creating a mess or breaking something would be for him to clean it up or to help replace it (as age-appropriate).
Embrace Emotions
Accept and acknowledge your child's emotions instead of dismissing them. If your daughter is upset over a broken toy or teenage crush, acknowledge the emotion and help her work through it instead of ignoring it or discounting it.
Free Parenting Classes for parents and caregivers of babies through teens. Four-week classes run continuously throughout the year.
517.541.8912
RAISELansing@gmail.com

Parents/Caregivers will learn about:
Developing appropriate expectations
Effective positive discipline techniques
Parenting with empathy
Family roles
Personal power/autonomy

Cristo Rey Parenting Classes (Spanish speaking available)

Child and Family Charities In-Depth Services and Programs

Community Mental Health Families Forward Programs and Services

Tri-County Community Health Guide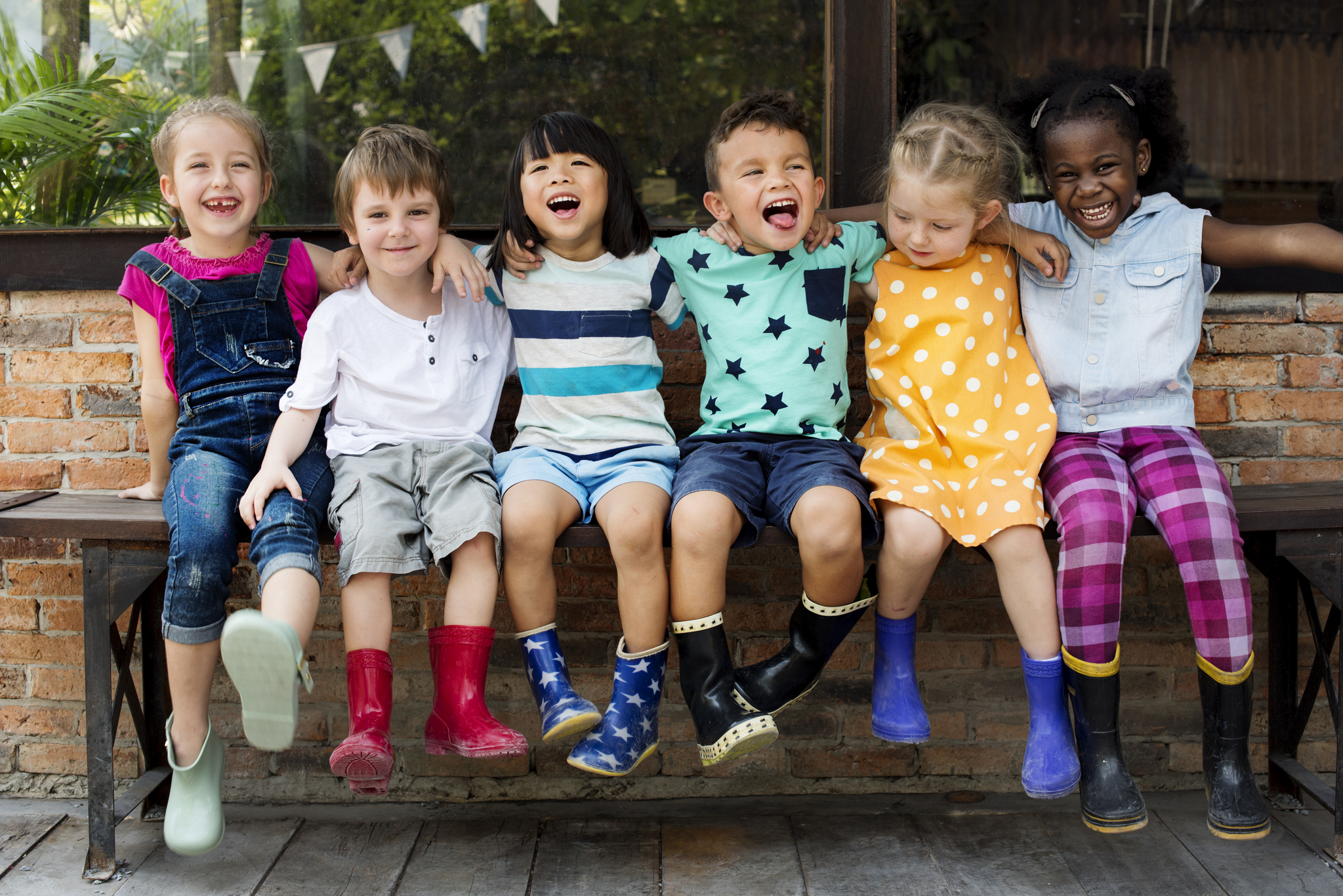 How to Support Your Child's Mental Health
Love
Be there for your child. Show care and unconditional love on a daily basis.
Support
Frequently encourage and affirm your children. Praise them with concrete examples from daily life.
Feeling
Make it a habit to check in on how your child is feeling regularly.
Exercise
Provide opportunities for movement. Exercise provides numerous physical and emotional benefits.
Education
Learn the warning signs and symptoms of mental health problems.
Coping
Help your child learn simple coping skills like breathing, positive self-talk and boundary-setting (e.g.,saying no).
Conversation
Encourage your children to talk to you by providing one-on-one time with them.
Listening
Make sure to listen to what your children have to say. Repeat back to them what they have shared for clarity.
Behavior
Keep an eye out for changes in your child's behavior such as sleeping or eating habits or isolating.
Rest time
Help your children add relaxation and rest into their daily routines.
Eaton County School Behavioral Health Specialists: 517.541.8994

Samaritas

Teen Counseling and Substance Use Services: 517.325.9090
Child and Family Charities: 517.882.4000
Eaton Rapids Medical Center Behavioral Health: 517.999.4500
Sparrow Hospital Behavioral Health Services: 517.364.7700
Community Mental Health Authority of Clinton, Eaton, and Ingham Counties (

CMHA

-

CEI

): 888.800.1559
Cristo Rey Counseling Services: 517.372.4700
Tri-County Community Health Guide
Eaton County Wellness Resource Directory
7 Reasons why it is good to ask for help
It can help you learn to develop healthy relationships with others.
It is a sign you have grit.
It can help you cultivate resilience.
It can help you develop a growth mindset.
It has been shown to improve mental health.
It makes you more relatable to others.
Working with others is often easier than working alone.
Help/Support Hotlines
Community Mental Health Crisis Line: 517.346.8460
National Suicide Prevention Lifeline and Crisis Text/Call Line: 800.273.8255
OK2SAY confidentially report tips on potential harm or directed at schools: 8.555.OK2SAY or 855.565.2729. Text: 652729 (OK2SAY).
My Life, My Quit Program: Call 855.891.9980. Text: Start My Quit to 36072.
Trevor Lifeline for

LGBTQ

Youth: 866.488.7386
National Human Trafficking Hotline: 888.373.7888, Text: 233733
Rape, Abuse and Incest National Network (

RAINN

) National Sexual Assault Hotline: 800.656.4673
National Eating Disorders Association Helpline: 800.931.2237
National Domestic Violence Hotline: 800.799.7233 (Eng/

Spn

)
National Alliance on Mental Health: 800.950.6264
Eaton County Wellness Resource Directory
Comprehensive Community Health Guide
3 Steps to Help Prevent Drug Misuse and Substance Use Disorders
Lock
Keep all types of medications including medical marijuana (or recreational marijuana) out of sight and in a safe and secure place that youth cannot access.
Monitor
Keep track of quantities of medications and take them only as directed. Ensure only the person prescribed is using the medication and only for the amount of time prescribed.
Take-Back
Drop off unused or unneeded medications at local take-back locations provided 7 days a week. To learn more about annual Eaton County take-back days call 517.543.3686. For national take-back days and sites, go to:

takebackday.dea.gov.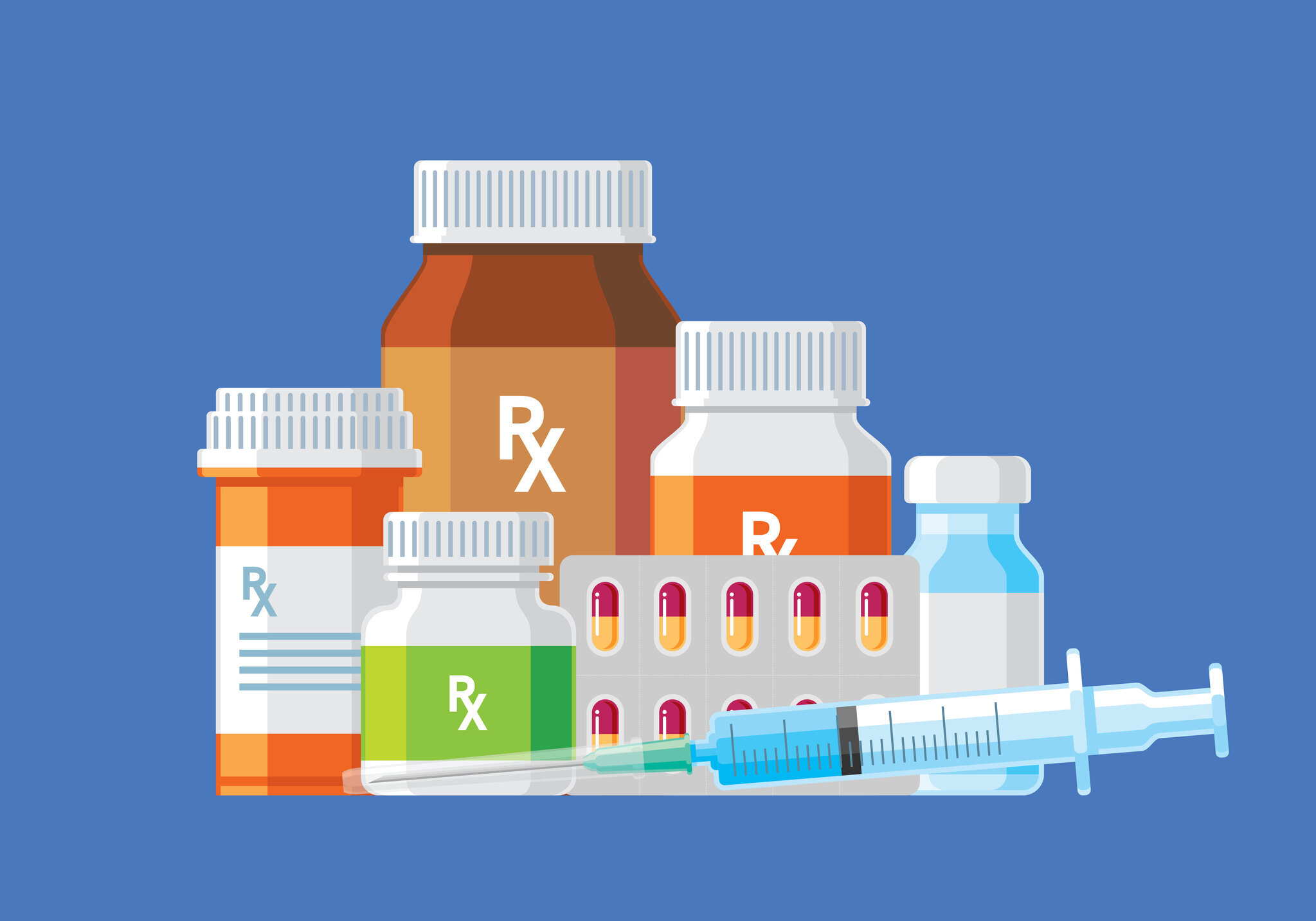 Properly disposing of prescription drugs and locking up current medicines of all kinds is especially important in helping to overcome the opioid epidemic and youth drug misuse. Call ahead to see if locations are open due to pandemic-related changes.
CVS Pharmacy: Mon-Sun, 517.543.4905, 301 S. Cochran, Charlotte
Eaton County Courthouse: Mon-Fri, 517.543.7500, 1045 Independence Drive, Charlotte
Eaton County Sheriff's Office Delta Patrol: Mon-Fri, 517. 372.8217, 7108 Administration Drive, Lansing
Eaton Rapids Police Department Lobby: Mon-Fri, Accepts pills only in zippered plastic bags. 517.663.8118, 101 Line Street, Eaton Rapids
ERMC Emergency Department: Lobby (24/7), 517.663.2671, 1500 South Main Street, Eaton Rapids
Sparrow Pharmacy Plus Grand Ledge, Mon-Sat, 517.627.1670, 1015 Charlevoix Drive, Grand Ledge
Grand Ledge Police Department: Mon-Fri, Accepts pills only in zippered plastic bags.
517.627.2115, 310 Greenwood Street, Grand Ledge
Meijer Pharmacies: Mon-Sun, Charlotte: 517.541.9210, Grand Ledge: 517.622.6810, West Lansing: 517.886.8110
Michigan State Police: Mon-Fri, 517.322-1907, 7119 North Canal Road, Lansing

Prescription Drug and Heroin Prevention

Eaton County Families Against Narcotics
Eaton Truancy Intervention Program
For chronic concerns, call 517.541.8920

Truancy Prevention Program
What you can do to encourage student timeliness and attendance:
Set an early bedtime so getting up is easier.
Create a consistent night and morning routine for all.
Leave extra time for the unexpected when setting alarms.
Prep lunches, clothing and supplies needed the night before. For info about free and reduced school lunch: michigan.gov/mde Food and Nutrition Programs section.
Schedule appointments for after school or on half days.
Allow your child to miss school when truly sick. Refer to school handbook/health guidelines.
Communicate with your child's school when absent or tardy.
Have a backup plan in case of transportation challenges.
Support student academic success: See www.tutor.com for free online tutoring services.
Attend Today, Achieve Tomorrow
Elementary Students: Read well by the end of third grade
Middle Schoolers: Pass their courses
High Schoolers: Stay on track for graduation and prepare for what is next.
High Education Students: Earn their degrees or professional, technical or vocational certifications.
Workers: Success in their jobs.
Too many absences, excused or unexcused, can keep students from succeeding in school and in their lives.
How many absences are too many? Answer: Ten percent of the school year — 18 missed days a year or 2 days a month. For more age-specific attendance help, visit: www.attendanceworks.org/resources/handouts-for-families
Resources to help parents and youth with bullying:


www.stopbullying.gov


www.violencepreventionworks.org


www.michigan.gov/ok2say
8 Tips to Help Your Child with Cyberbullying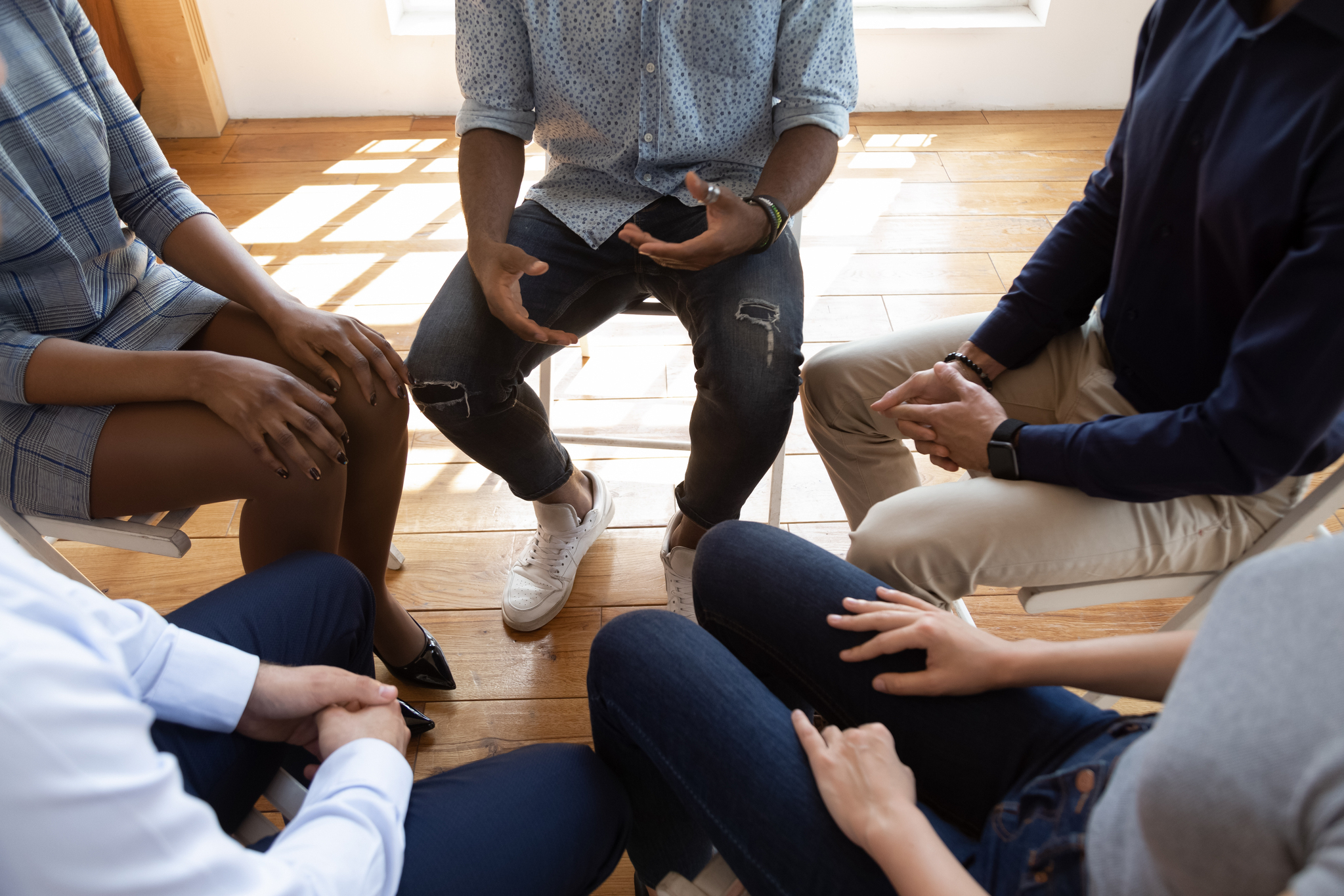 BE ALERT
Look out for signs that might suggest your child is being targeted or bullied (e.g., changes in sleeping or eating habits or a sudden lack of desire to go to school).
START A CONVERSATION
Make time to lend your child a listening ear. Monitor their online and offline behavior. Have open-ended conversations to better assess the situation.
BE OPEN
Reassure your children you won't restrict their access to the internet just because they shared their problem with you.
HOW SUPPORT
Remind your children they did not ask to be targeted or bullied and it is not their fault.
MANAGE THE SITUATION
Make sure that your child does not respond to the messages but ignores the aggressor (e.g., unfriend/unfollow/block).
RECORD THE EVIDENCE
Take screenshots as proof. Save comments, photos, or videos that show online aggression or cyberbullying.
REPORT THE AGGRESSOR
Flag online aggression or bullying to the platform administration directly and report inappropriate content.
TURN TO THE SCHOOL
If the cyberbullying involves another student, approach your child's school as administrators are likely to have a policy in place to handle all kinds of targeted aggression or bullying.