Eaton Special Riding Program
It is an entirely volunteer organization except for the 4-H Certified/Professional Association of Therapeutic Horsemanship, International (PATH International) Certified Instructor. During our 37 years of existence, we have had only favorable comments from the parents and teachers of our riders. Our students range in age from three years old up to adults.
WHERE:

WHEN:

1790 E. Packard HWY
Charlotte, MI 48813

The summer session is in June and August! The June dates are 17th, 19th, 24th, and the 26th. The August dates are the 5th, 7th, 12th, and the 14th. Tuesday Thursday from 9am to 1pm. Hope to see you all there. We really appreciate our volunteers.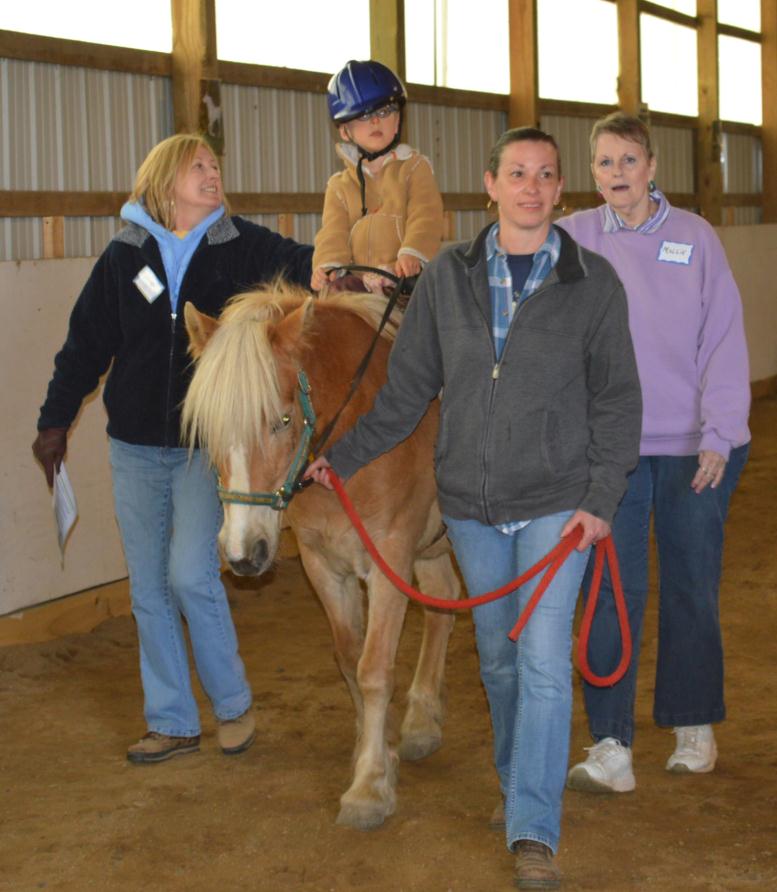 Horseback riding for individuals with disabilities originated in the 1950s in Europe. This type of program provides the rider with many different benefits. It provides exercise, improves balance, strengthens muscles, increases self-esteem, encourages socialization between peers and volunteers, and is lots of fun for the participants! A typical riding class consists of some traditional riding lessons along with some time spent doing mounted exercise (lean forward and touch the horse's ears, touch right hand to left foot, etc.). Many times games are incorporated into the riding lesson also. All students begin riding with an adult leading their horse/pony and one or two adults acting as side walkers to assist the student in riding skills and balance.
---